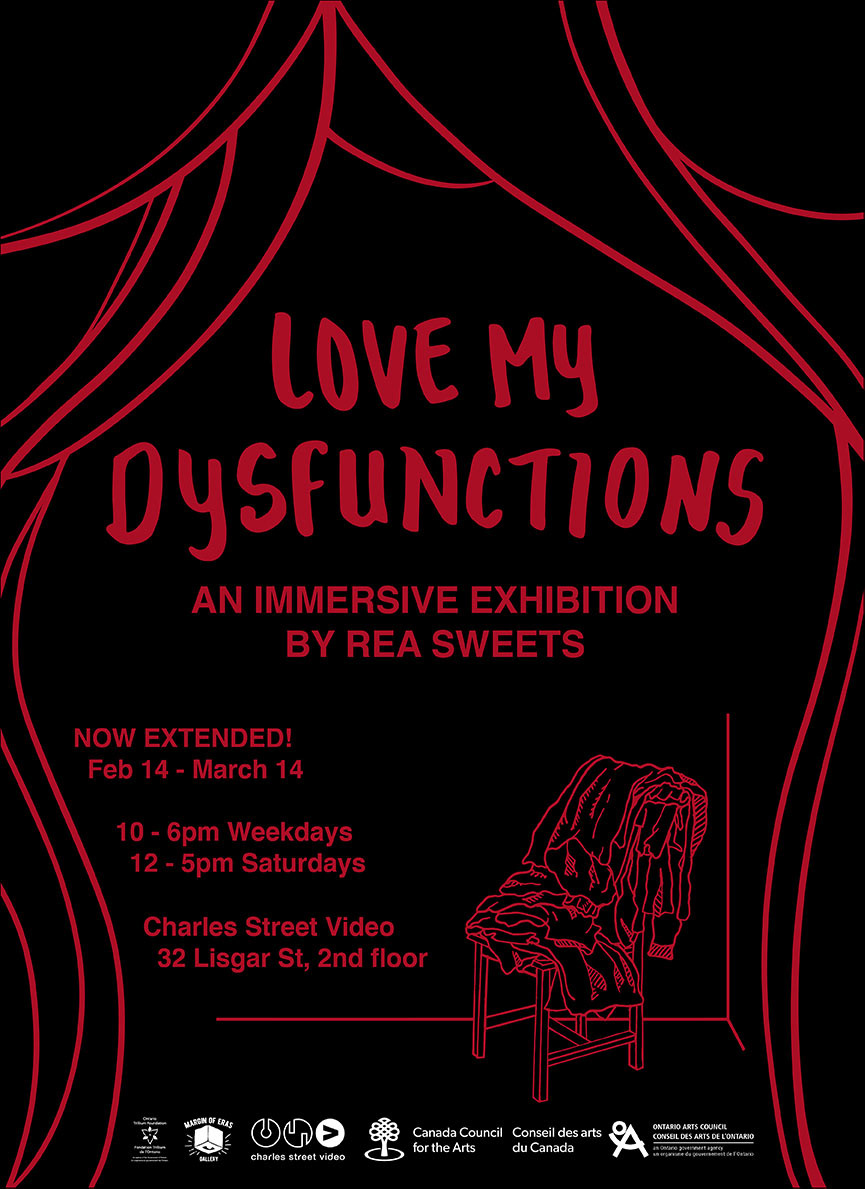 LOVE MY DYSFUNCTIONS
by Rea Sweets is an immersive installation which explores her mad, neurodivergent + disabled identity through the lens of executive dysfunction, a dominant symptom of ADHD. The exhibition is concerned with social constructs of dysfunction, within the context of "higher education" that normalizes neurotypicality by reinforcing systemic ableist, sanist, and capitalist modes of existence.
ABOUT REA SWEETS
Rea Sweets is a Toronto-based multidisciplinary artist, troublemaker, and doll collector. Through vulnerable, exploratory and immersive techniques, her mediums combine tangible, performative, and interactive storytelling. Her work involves themes of mixed race identity, digital intimacy, and radical empathy at the intersection of disability justice, mad pride and neurodiversity.
Presented by Margin of Eras Gallery in partnership with Charles Street Video.


Graphic Design by Rabeea Syed. 


Photography by Roya Del Sol.